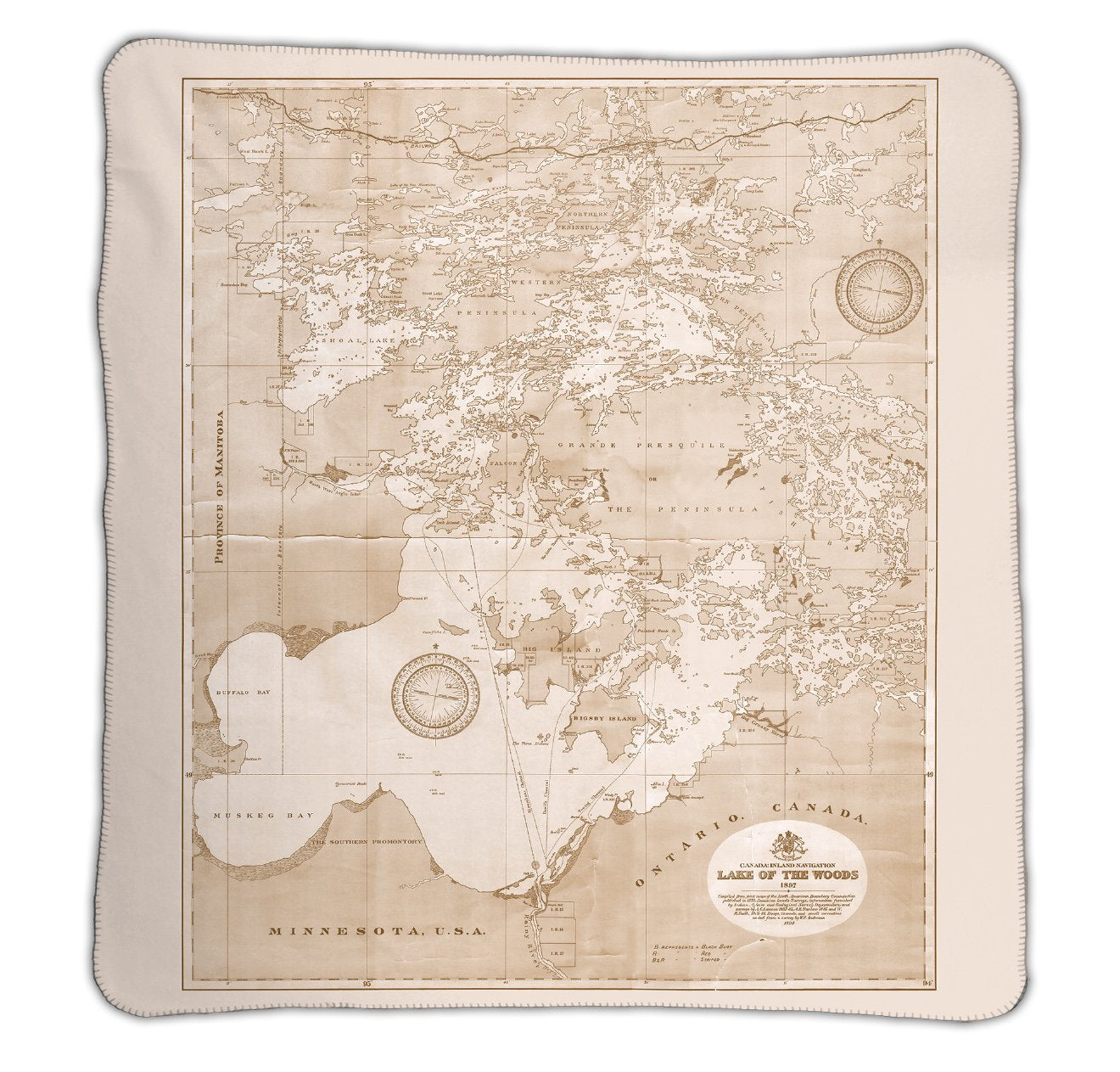 SAMPLE Lake of the Woods Map Blanket
Map Blanket Details:
55" x 60"
30% Viscose, 70% Polyester
Machine wash cold delicate cycle, tumble
dry low heat
All our blanket samples are priced at approx. 50% off the retail price and considered final sale.
The images shown do not represent the sample itself, but rather the map it portrays. Each sample blanket is unique and may appear slightly lighter, darker or more colourful than the image online.